Stockholm Akalla
Governance by Wing Chun Academy IF Stockholm (WAIS)
Content list (Innehållsförtäckning 内容列表)
Target group (Målgrupp 目标群体)
The education that requires self-discipline for home studying, training with Student-Driven Learning (SDL) initiative, and with group collaboration.
A practitioner that wants to learn and understand the holistic view and depth of the traditional internal way of Wing Chun as a martial art and for wellness.
A practitioner that has the serious ambition to be educated as a Wing Chun instructor under our Wing Chun school
Since WCAA head-quarter is an education provider NOT a training provider thereof :
The education is NOT targeted people to just want some physical exercises and training
The education is NOT targeted at people that just want to try what is Wing Chun is.
'Education is not preparation for life; education is life itself.' /John Dewey
Setup (Upplägg 建立)
WCAA-Sweden pedagogy is applying traditional Wing Chun pedagogy mixed with academic pedagogy that differs us from other schools, we believe you can accept & manage the following:
The learning tool is an IT web tool and document guide assisted which required individual reading and writing online from distance. Some lessons are online lessons.
Reference about:
Beginners first-month training setup
More information:
Prerequisite (Förutsättningar 条件)
Good Discipline, Motivation, Patience, and Loyalty (DMPL) for archive result
recommendation: any kind of discipline or self-leadership training from previous e.g. other martial arts
Good team player active engaged for collaboration and contribution within part of a team (Teamwork)
Good study-discipline for training and study our Wing Chun theories written in English
Good time management and time budget for
1. Individual training plan at home with a total minimum of 30 minutes daily, first term 2 min daily training needs to be added per week to reach the goal of 30 min daily training routine during one term.
2. Theoretical studies with collaboration using our internal web forum
Note! 1:st term is to establish a daily training routine, 2:nd term daily training routine needs to be established in order to advance in Wing Chun
Good ability to target 90% presence with the ability to notify absences
Don't bring comparison and competition mindset when partner training, learning and training Wing Chun requires the development of humility to avoid e.g. irritation.
Accept: a Wing Chun instructor is educating not training you, the way of learning how to learn Wing Chun e.g. "learning by teaching & sharing", "knowledge is not the same as can", "humility is the prerequisite for learning"...
Skill to manage outdoor clothing with boots, gloves, hats, and coats in different climates. Wing Chun practicing is independent of climate and clothing. WCAA training suit is mandatory after the first term, see our webshop.
Computer/mobile for online theory lessons
Recommended age from 23, minimum age from 18
Other recommendations:
Individual sports insurance for martial arts/self-defense, so fair no student training accidents have happened.
WCAA has no responsibility or control over accidents that can occur during training, especially when the students do not comply with the safety requirements. Control of moments and power is one of the key parts of the Wing Chun system not only for not injure any training partner.
During Corona pandemic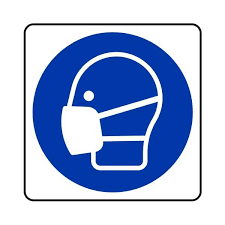 Wing Chun requires close range distance exercises with contact, please consider:
You have taken the COVID19 vaccine
If not vaccinated, bring your own face mask or respirator
Underarm needs to be covered
Dates & Time (Datum & Tider 日期 时间)
Spring & Autumn term
Spring term = 4.5 months, Feb - mid June
Autumn term = 3.5 months, end of Aug - mid Dec
Physical lessons + Online lessons per week
Requires minimum total 30min actual daily home training with forum support + training with local training partner outside the class/lesson when applicable, on the class lessons for learning what to train on.
Mondays 19:30 - 21:30 (Outdoor location)
19:30 - 19:40 Discharge exercise
19:40 - 20:00 Group exercises: stretching program, BioEnergy training or/and core WingChun
20:00 - 20:45 Foundation program guided exercises with partners exchanges.
20:45 - 21:30 Free ChiSao, Fight sparring, Self-defense or Instructor Training
Wednesdays 19:30 - 20:45 (Online mandatory)
Theory lessons + questions and follow-up on distance via Google Meet
Next term start (Nästa terminstart 下学期开始)
30 August 2021 at 19:30
(under the condition that some people that are intressed)
Location (Plats 地方)
Stockholm Kista stadsdel
Outdoor location

Address: Akallaby 5, 16478 Kista ( CW76+6H Kista )
200 m from Akalla T-bana exit "Mariehamsgatan" (with ICA Supermarket on the right side of the subway exit) then walk straight on the walkway with trees, until the public toilets house on the left side, it is just behind it.
Environment: Akallaby (an old traditional Swedish rural village in nature) at the wooden theatre stage with dance floor, roof with the sidewalls protected from rain and windy weather. A new lighting system is installed at the facility.
Facilities: indoor toilets and free car parking, outdoor gym at 170 m.
Try lesson: Require application done, see below.
Why this nature environment: This location produces antistress/relaxation healing effects together with fresh air under mind relaxation exercises. This is an efficient recovery for the mind & energy balance when it is integrated with nature creation.


Apply (Ansökan 申请)
Please read this page carefully and the Agreement before applying!
Fees (Avgifter 费用)
One term fee is 1550 SEK for spring or autumn term.
First try lessons is free of charge after apply
No refund
No late payments
No cash payments, complying to the Swedish government cash handling regulation legislation 2015
Flat rate (enhetstaxa) according to the T&C Agreement. Fixed price policy no bargains e.g. if starting later in the term or only can come once a week.
Instructors (Instruktörer 教练)
Please contact us for specific questions, all other answers can be are on this web site or at Question and Answers.
Chief Instructor: SiFu 师父 Peter Yeung, 1:st generation Ip Chun certified instructor
Profession: IT BCM (Business Continuity Management) Strategist & Management System Architect
Hobby: Java Web DevOps
Belief: Evangelical Protestant
E-mail: peter.yeung (a) wingchun.st
SMS: +467100000431292 (SMS number not possible for calls)
WeChat: ID QR Link
Speaks: Swedish, English, Chinese Cantonese and Mandarin (PuTongHua)
Written: Swedish, English
Assistant Instructor:
Tang, Han Yin 鄧漢然 , Registered grand-student of grandmaster Ip Chun
Profession: Radiographer
Speaks Swedish, English, Chinese Cantonese, and Mandarin (PuTongHua).
Other contacts:
Key Account Manager (KAM) for the Middle East and North Africa region ( MENA ) region partnership:
Name: Jeandark (also known as JD)
Email: jeandark_70(a)live.se
Mobile : +46 72 3958 670
Speaks: Swedish, Arabic, Kurdish, Turkish and English
Legal consultant: Johanna JingTian Chen 陈经天
Email: jingtianchen0326(a)hotmail.com
Speaks: English, Chinese Mandarin (PuTongHua)
WAIS board:
Founder & Chairman: Peter Yeung
Secretary: Tang, Han Yin 鄧漢然
Board member: Đoàn, Uyên Diễm 段淵昳/掞 (段渊昳)
Link: WingChun Academy IF Stockholm (WAIS)
Note: Our Wing Chun can be a therapy for body, mental health problems. BioEnergy healing treatment is only done on our Wing Chun students when time is available during the lesson. BioEnergy healing theory will be taught as part of WCAA internal Wing Chun system.